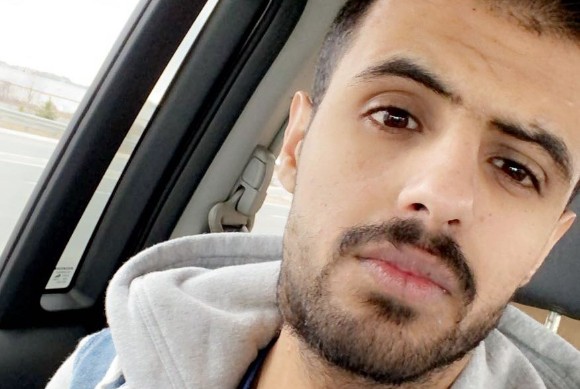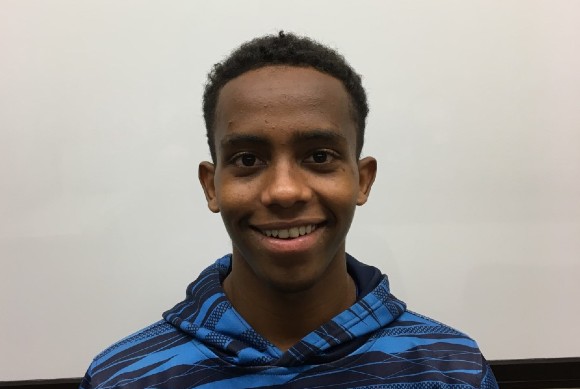 Yohannes Negasi Mirutse
My name is Yohannes and I am a Grade 12 student at Catholic Central High in London, Ontario. I am originally from Eritrea and came to Canada when I was 12 years old. I enjoy playing video games and soccer in my free time. I was a participant in the first YMLC group in London, and became a Youth Facilitator so I could help spread the knowledge I learned about ending gender-based violence with other newcomers in my community.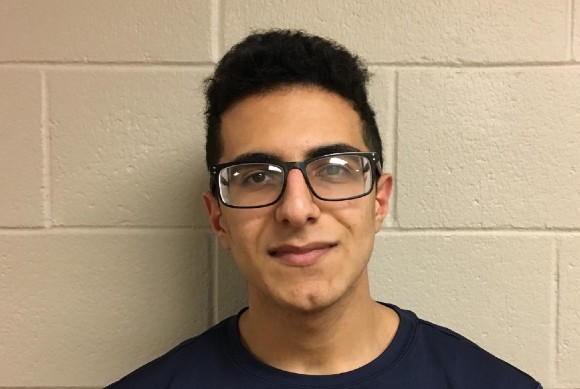 Ahmad Al Nasser
My name is Ahmad, I am a second year pre-med student at Western University. I grew up in Syria and moved to Canada in 2017. Ever since, I have learned a lot about new cultures, and I find it very impressive how diverse Canada is. I think our differences make us bring something unique to the table which makes communities stronger. This is why I enjoyed being part of YMLC and became a Youth Facilitator to keep on learning and share knowledge with others about how we can make our community a better place.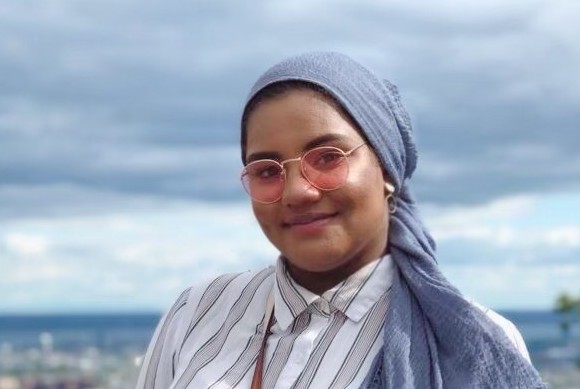 Zahara Sheikh
Zahara is a Project Coordinator on the Public Education Team at the Muslim Resource Centre. She's a Registered Social Worker from Toronto, and a Ryerson University graduate. Zahara has a passion for community organizing and capacity building; much of her work centres around gender-based violence content development for various public education strategies such as social media campaigns, workshops, and training.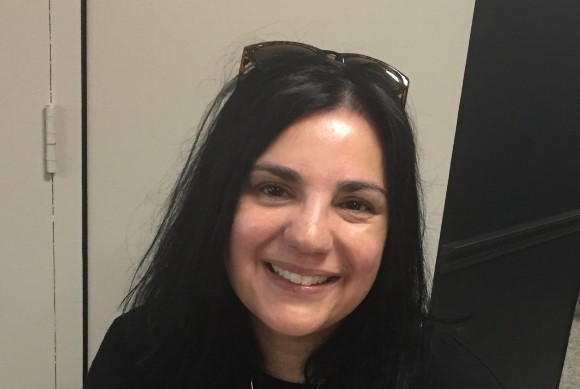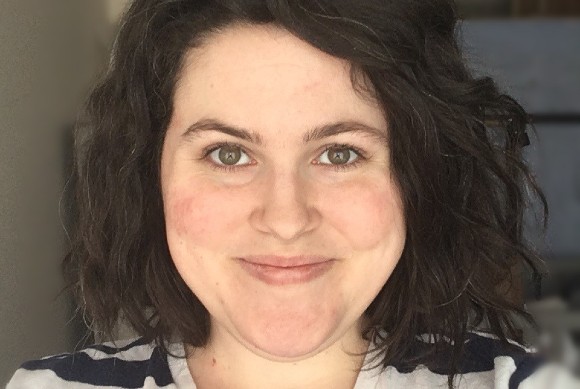 Allison Preyde
Allison is the Public Education Coordinator at Anova. She completed her undergraduate degree at Trent University, then moved to London to do her Master's at Western. In the past five years, Allison has facilitated hundreds of workshops and dozens of groups aimed at challenging harmful gender stereotypes in order to foster meaningful connection. Her favourite self-care activity is Netflix and chilling with her partner and their sweet, sassy, car-obsessed toddler.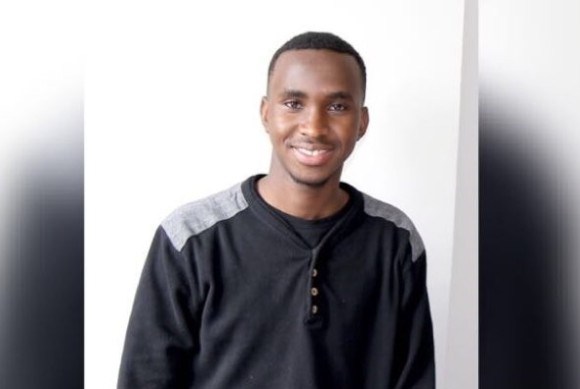 Patrick Harerimana
My name is Patrick Harerimana and I am from Congo. I arrived in Canada in 2017 and since then Canada has been a great home and place for me to practice justice and freedom. I enjoy genuine conversations about changing our community into a better and safer place, especially when talking to other young men. I experienced my first conversations in the YMLC program and through it I am continually reaching out to other young people. Other than that, I enjoy music (both singing and playing piano) and sports as well.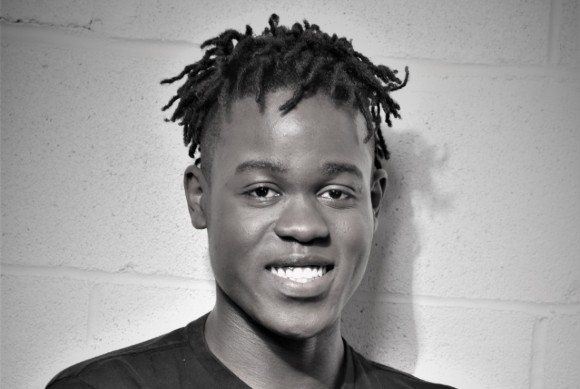 Nelly Trussler
My name is Nelly and I'm a high school student - I go to Waterloo Collegiate Institute. I'm 18 years old and have a Ugandan background. I like watching movies with friends, hiking with my dog, and playing video games. I volunteered with Male Allies and YMLC because I like to lighten awareness about issues in our everyday life and make a difference.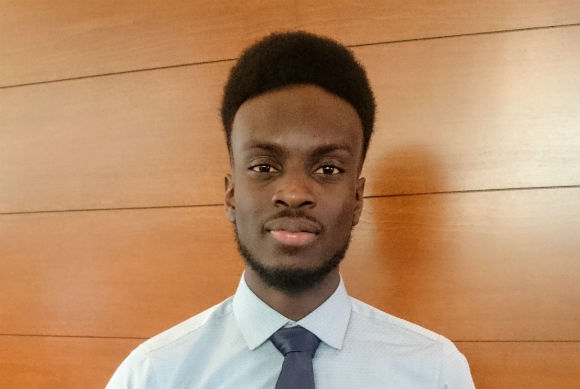 Jerold Cudjoe
My name is Jerold Cudjoe. I came to Canada in 2007 from Ghana. I have benefited from community programs such as Pathways in the past and have therefore been exposed to what community involvement can truly achieve. This led me to partake in a couple community projects at the Chandler Mowat Community. I joined YMLC because I believe that what we are trying to do here is something worthwhile and that lasting change is possible whenever we include the younger generation.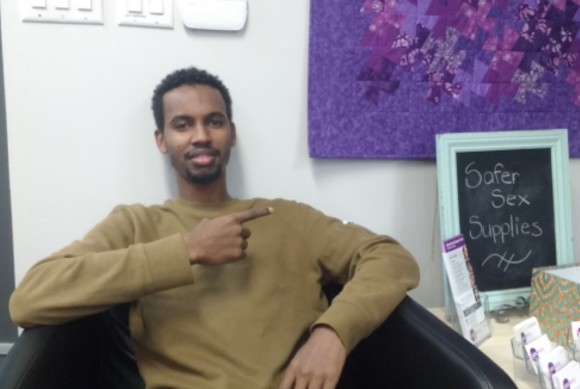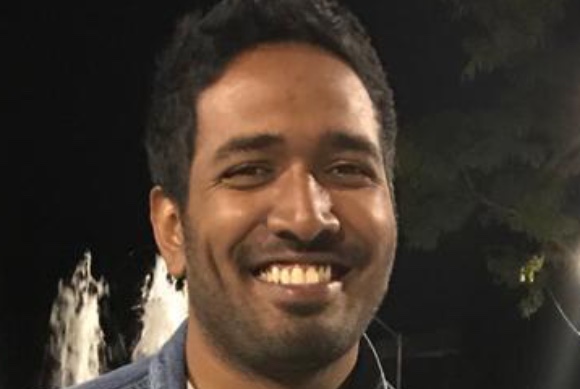 Rounuk Kumaran
My name is Rounuk Kumaran, a 28 year old male and I use the pronouns he/him. I arrived in Canada in the year 2018 to study Game Design at Conestoga College in Kitchener. I live in Cambridge, Ontario and am originally from India. After coming to Canada I have learned a lot of different things from various volunteering opportunities made available by my college, for which I am thankful. IT was my decision to join YMLC  to participate in educating myself regarding the gender-based violence that is prevalent in our community, how to better understand these situations, and how to approach them with the care and attention they deserve.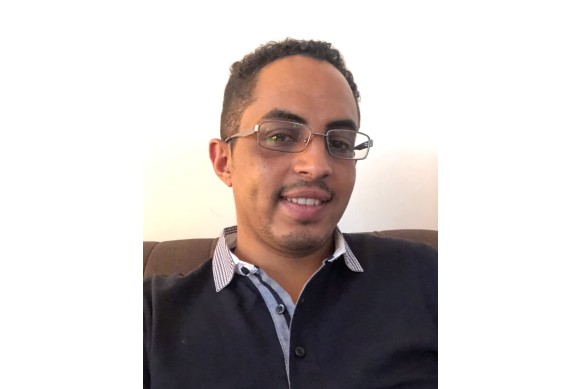 Samuel Redae
Samuel was born in Ethiopia and grew up in Eritrea. He graduated from the Eritrean Institute of Technology in 2009, BA Psychology. He came to Canada in 2019 from Israel and is currently working at the Kitchener-Waterloo Multicultural Centre as a settlement worker, where he was introduced to YMLC. The prevalence of gender-based violence worldwide is largely due to systemic gender inequality. Samuel believes that raising awareness about GBV is not just a "women's issue" but an issue that concerns all men.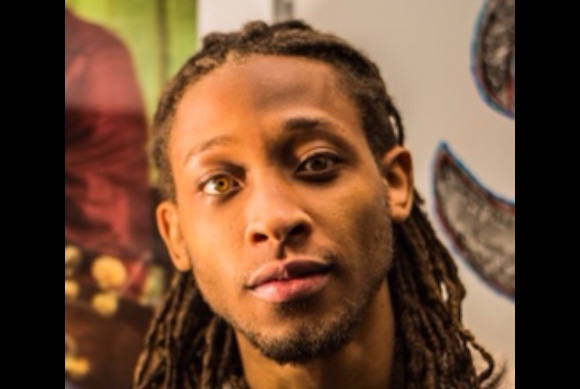 Adjei Scott
Adjei is a public educator with the Male Allies program of the Sexual Assault Support Centre of Waterloo Region and works as one of the Young Men Leading Change adult allies in Kitchener. He is an Afro-Caribbean youth, a son, a brother, an activist, a community member, a community worker, an avid reader, an aspiring writer, an advocate for more healthy ways of identifying with diverse masculinities, and an advocate for ending gender-based violence. Over the past five years, he has worked to disrupt prominent stereotypes of Black men in Toronto by hosting weekly conversations with Black men and other initiatives.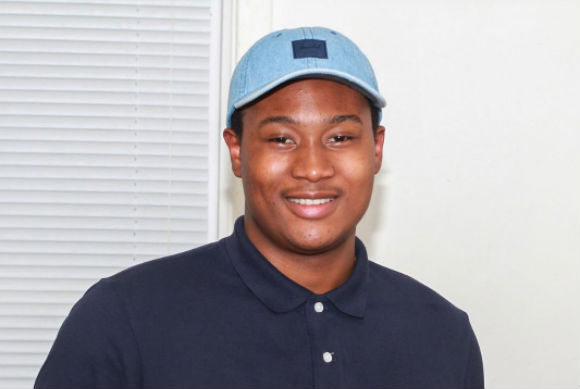 Tokoni Edmund-tam'nabo
Hi, my name is Tokoni Edmund-tam'nabo. I'm an international student from Nigeria studying Business Administration at Trent University. I joined this program because I am very passionate about contributing in helping to end gender-based violence, domestic violence, rape and other issues of such nature. This is because it is becoming a norm in our society today and something needs to be done. I am a singer and songwriter and a barber who loves to share my creativity and personality with everyone!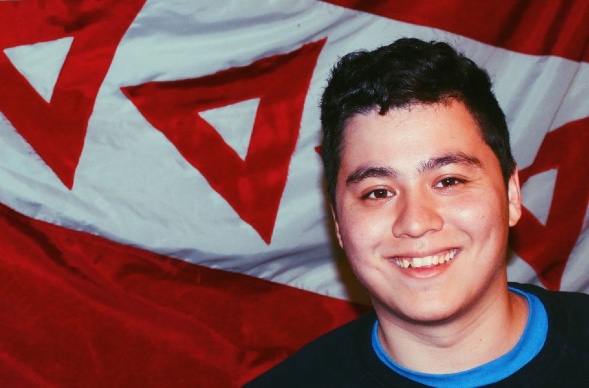 Chris Bustamante Mills
My name is Christopher Bustamante Mills, a 23 year old male who grew up in the Philippines. I study Business Administration at Trent University. I joined this program because I believe strongly that we need to create spaces for men to discuss what it means to be a man and how we can learn to become better men. My passions include being involved in politics, helping with various philanthropies, and training in martial arts.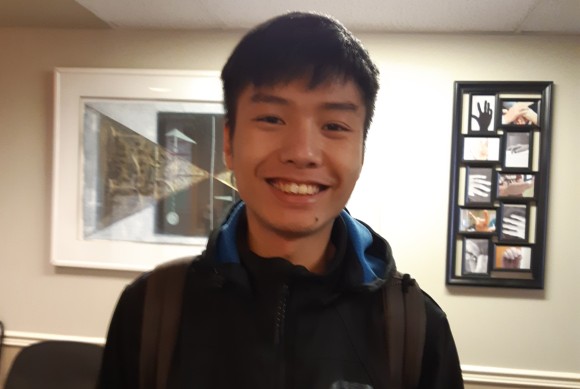 Hung Dac Nguyen
Hello, my name is Hung. I was born and raised in Viet Nam, and I am currently living and working in Peterborough, Canada. I came across YMLC by coincidence, and I stayed because I believe in its value. Changes start within one's self, and YMLC promotes the reflection and expression of your authentic self in an easygoing but respectful environment. I look forward to doing my part to spread the message, and to continue learning along the way.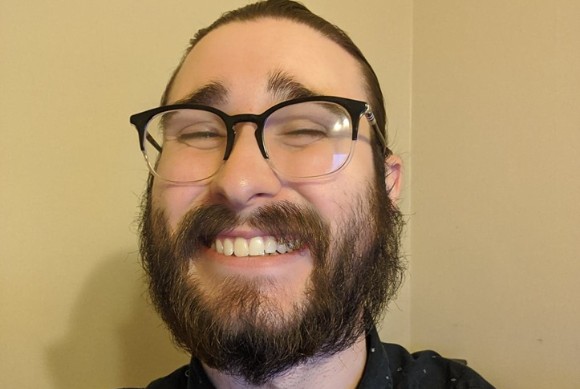 Lucas Schaefer
Lucas is the MENding Coordinator at Kawartha Sexual Assault Centre and a recent graduate from Trent University with a double major in Psychology and Philosophy. With a background working in Residence Life, he's planning to pursue a career in counselling and peer support. His general passion is for engaging in thoughtful, genuine, and vulnerable conversations that allow everyone to flourish in their personal development.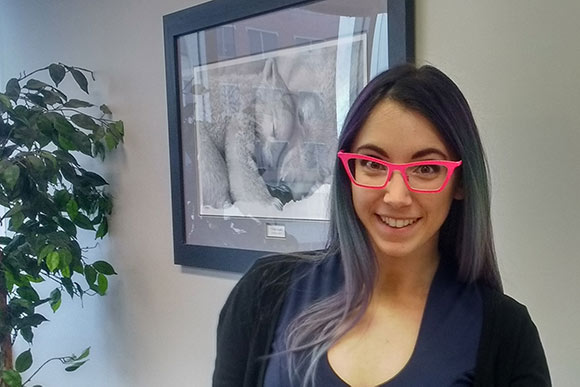 Alisha Fisher
Alisha is the Community Engagement Facilitator at the Kawartha Sexual Assault Centre (KSAC) in Peterborough, ON. Alisha's education began with a Research Specialist Degree in Psychology, followed by a Graduate Certificate in Victimology, and she just completed her Master's research in Cultural Analysis & Social Theory. She utilizes her multi-disciplinary educational background for her international workshops, coaching sessions, and professional trainings at conferences, schools, camps, and workplaces. Alisha keeps the KSAC followers up to date with all their latest events over Facebook, YouTube, Instagram and Twitter.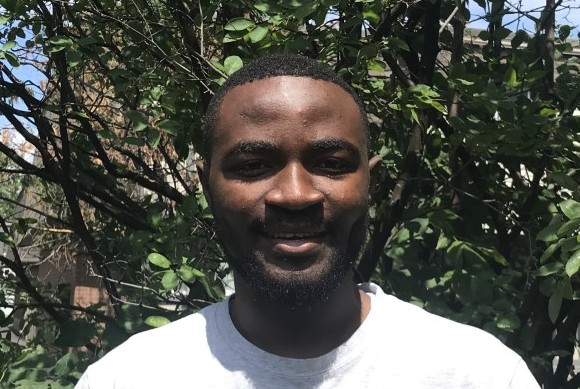 Reuben Mulinda Nashali
Reuben is a Youth Community Leader with the Catholic Centre for Immigrants Ottawa. He is currently studying Global Development at Carleton University. He came to Canada in February 2017 and has been actively involved in the his community, where he met and joined YMLC. Coming from Africa, and particularly the Congo, where violence against women, domestic violence, and rape is rampant, Reuben was moved to contribute to the effort of ending violence against women and acquiring the skills he would use in his future goal of working to end gender-based violence in the Congo.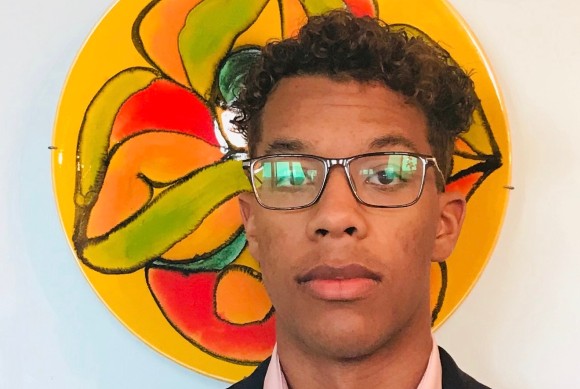 Raymond Aust
Raymond is a 3rd-year student currently pursuing a degree in Global Development at Queen's University. His aim is to leverage a proven knowledge of social and political policy and regulations, research and global affairs to successfully ameliorate marginalized communities. Raised in Ottawa, OCTEVAW is the perfect fit for Raymond, as the values of the organization truly align with his perspective of life.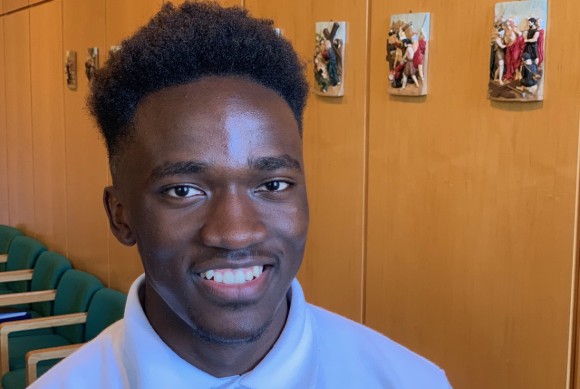 Daniel Ssewanyana
I was born in Uganda, Africa. I arrived in Canada seven years ago and I was 10 years old and since then Canada has been home for me. I currently live in Ottawa, Ontario and attend Notre Dame high school. I am in my senior year and am hoping to be a professional soccer player in the future. Other than that I really like helping people and volunteering, I was first introduced to Young Men Leading change in 2018 by Ron and Matt and it was a good experience with me and the rest of the group of guys. We talked a lot about the "man box" which explained how men are viewed in this society to be strong, tough, dominate in everything, and how you're not allowed to show your emotions/crying. But in the group we figured it's okay to be what type of man you want to be as long as you respect yourself and others around you.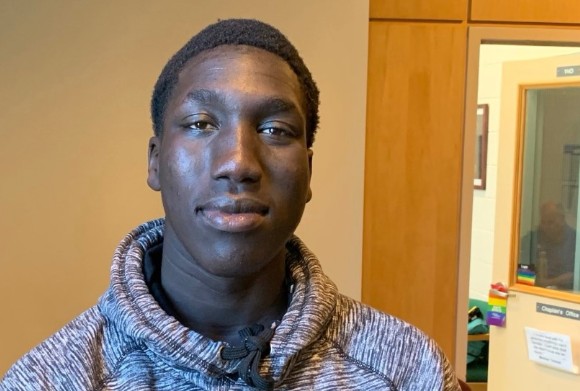 Tesloch Luk
My name is Tesloch and I was born in Ethiopia, originally from South Sudan. I am now living in Ottawa and attending Canada TopFlight Academy at Notre Dame High School. I am in my senior year and hoping to someday be a professional basketball player overseas, and someday, the NBA. I was introduced to YMLC last year and it was a great experience for me and other guys like me - it gave us a chance to express ourselves without being trapped in the "Man Box" (pressures that men and boys face). It gave me an opportunity to learn what it really means to be a man, and what consent is in all forms, and the pressures that women and girls face.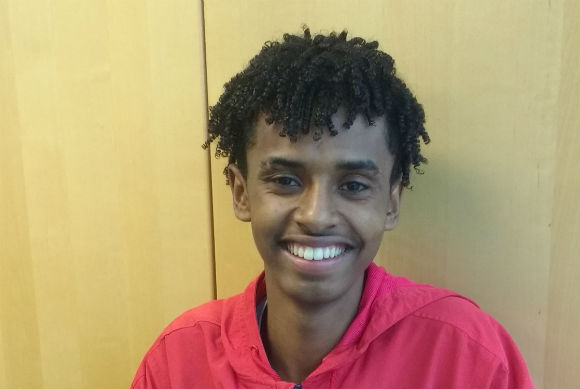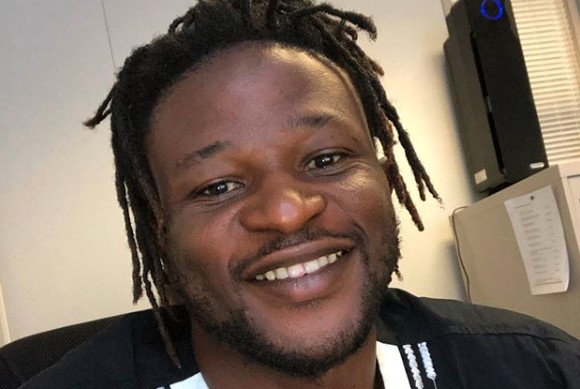 Emmanuel Duala-Ekoko
I arrived in Canada from Cameroon in 2016. My passion for personal development and community building got me enrolled and graduated from the social service worker program at Algonquin College in 2018. I have a very engaging personality and participant-focused approach in rendering community service. I previously worked as a Youth Worker, Youth Facilitator, and Adult Ally with the YMLC program. I love sports; I play soccer, tennis, volleyball, and handball. I'm a singer and songwriter doing afro beats dance hall.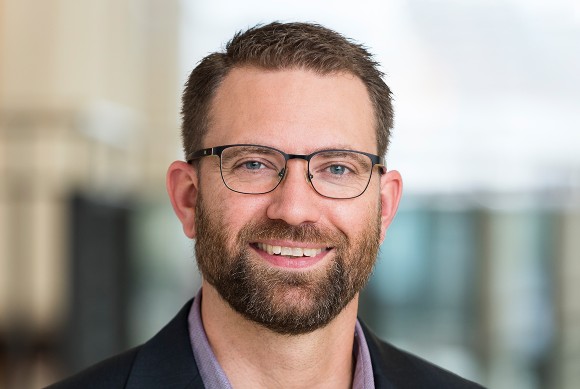 Matt Schaaf
Matt is the project manager for Young Men Leading Change. He has coordinated OCTEVAW's MANifest Change program since 2014. Matt has spent over two decades involved in community-based violence prevention and education in Ottawa, Winnipeg, Grassy Narrows First Nation, Colombia, and Mexico. He and his partner are raising two funny, kind, gender-aware kids in a household filled with Lego and musical instruments.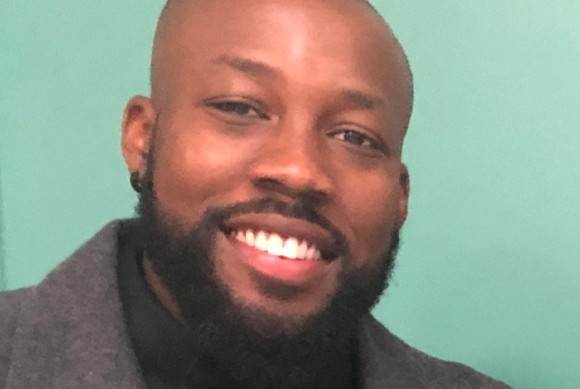 Schnael (Sham) François
Sham is a graduate from Algonquin College and Carleton University and has been a youth facilitator with the Ottawa Community Immigrant Services Organization since Spring 2020. He comes with extensive knowledge and experience in Child and Youth counselling and has worked with vulnerable youth. Sham aspires to inspire marginalized communities and looks forward to being part of initiatives and discussions to help end Gender Based Violence (GBV) and to creating awareness within our city one interaction at a time.