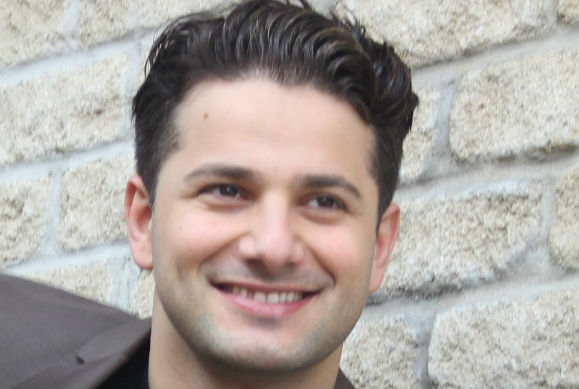 Elyas Farooqi
Elyas Farooqi graduated from Western University in 2013. Since then, Elyas has been working intensively with community organizations in addressing complex social challenges in the area of family safety. Specifically, his roles have focused on engaging and building capacity of the community organizations in addressing gender based and family violence. His area of interest includes community capacity building, violence prevention and research. Outside of work, Elyas enjoys being outdoors, spending time with family and friends and experiencing new cultures and spontaneous adventures.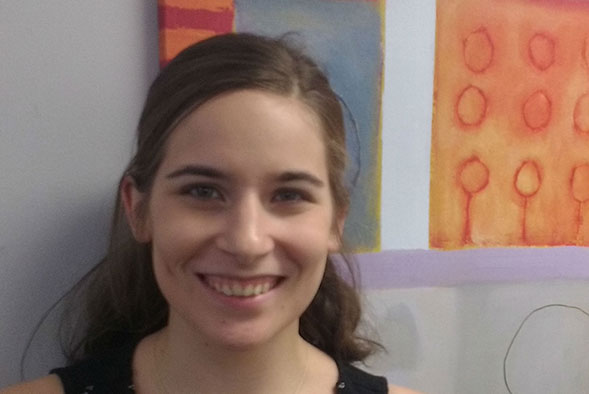 KELSEY Adams
Kelsey is a youth educator living and working in London Ontario. In her current role at Anova (formerly Women's Community House & Sexual Assault Centre London), Kelsey brings her passion for education, youth engagement and feminist activism to gender-based violence prevention. Kelsey moved from the Niagara region to earn her MA in Women's Studies at Western University. Her volunteer role as a Board Member of Regional HIV/ AIDs Connection allows her to apply her feminist analysis to other sectors in the community.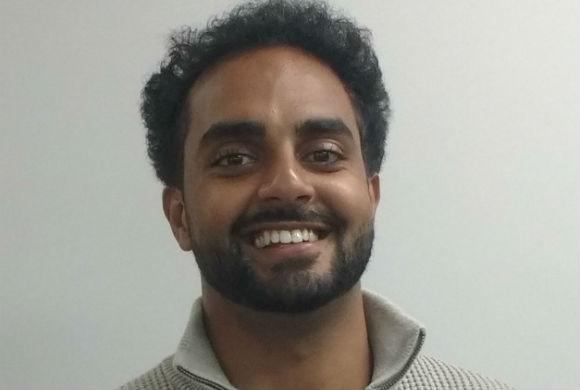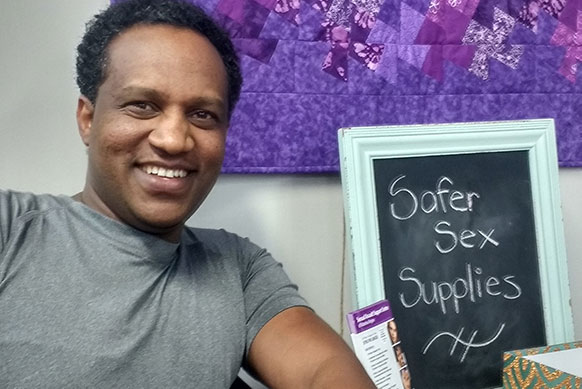 Hagos Eman
Hagos works with the Kitchener Waterloo Multicultural Centre. He has always dreamt of being part of any activity towards changing the world, especially social and socioeconomic scales, from an early age. He has always been part of this movement. His first degree and work experience was in Civil Engineering. Hagos came to Canada in April 2017 as a refugee with his family.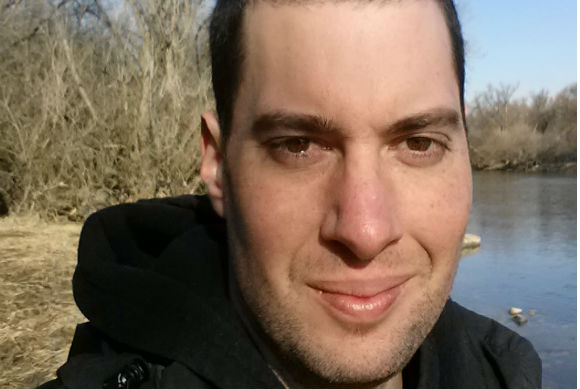 Paul Sauder
Paul is a public educator with the Male Allies program of the Sexual Assault Support Centre of Waterloo Region and works as one of the Young Men Leading Change adult allies in Kitchener.  He enjoys having meaningful conversations with youth and adults alike about how to build a more fair, just, and joyful world. He loves spending time outside and is happiest in a canoe or on a dance floor.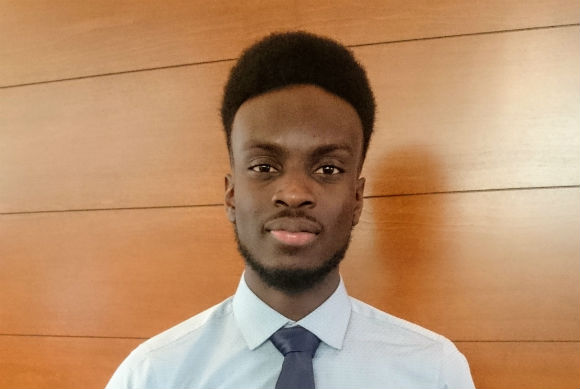 Jerold Cudjoe
My name is Jerold Cudjoe. I came to Canada in 2007 from Ghana. I have benefited from community programs such as Pathways in the past and have therefore been exposed to what community involvement can truly achieve. This led me to partake in a couple community projects at the Chandler Mowat Community. I joined YMLC because I believe that what we are trying to do here is something worthwhile and that lasting change is possible whenever we include the younger generation.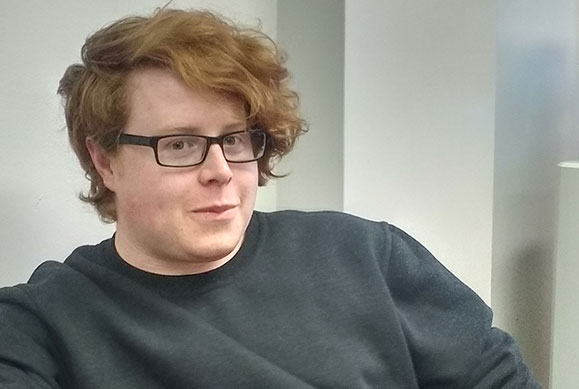 Ted Lohrenz
Ted is the MENDing Program Coordinator at the Kawartha Sexual Assault Centre (KSAC), engaging men in ending gender violence through the public education department. He also works at the YWCA Peterborough as the "Boy's Space Facilitator", speaking to grade 7 and 8 boys about healthy relationships/communication/masculinity. Ted is currently working towards a degree in sociology from Trent university. He loves good lattes, Dungeons and Dragons, cold weather, his cats, and his amazing fiancée!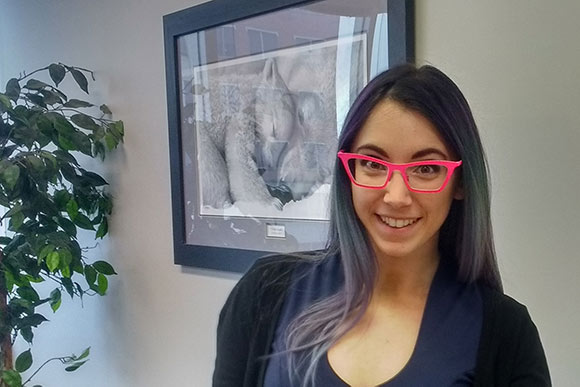 Alisha Fisher
Alisha is the Community Engagement Facilitator at the Kawartha Sexual Assault Centre (KSAC) in Peterborough, ON. Alisha's education began with a Research Specialist Degree in Psychology, followed by a Graduate Certificate in Victimology, and she just completed her Master's research in Cultural Analysis & Social Theory. She utilizes her multi-disciplinary educational background for her international workshops, coaching sessions, and professional trainings at conferences, schools, camps, and workplaces. Alisha keeps the KSAC followers up to date with all their latest events over Facebook, YouTube, Instagram and Twitter.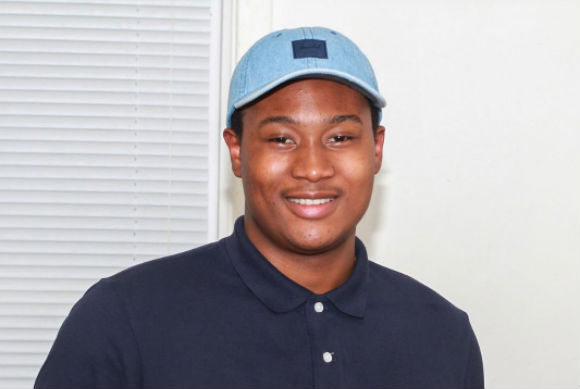 Tokoni Edmund-tam'nabo
Hi, my name is Tokoni Edmund-tam'nabo. I'm an international student from Nigeria studying Business Administration at Trent University. I joined this program because I am very passionate about contributing in helping to end gender-based violence, domestic violence, rape and other issues of such nature. This is because it is becoming a norm in our society today and something needs to be done. I am a singer and songwriter and a barber who loves to share my creativity and personality with everyone!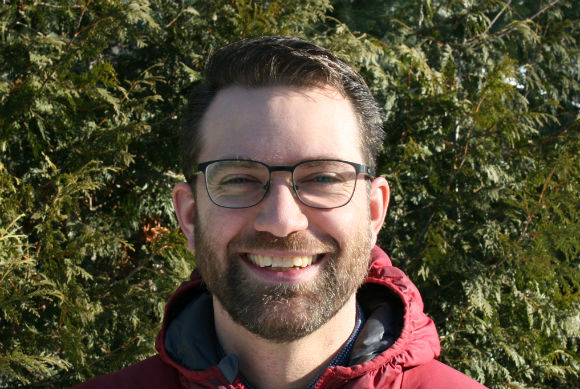 MAtt Schaaf
Matt is the project manager for Young Men Leading Change. He has coordinated OCTEVAW's MANifest Change program since 2014. Matt has spent over two decades involved in community-based violence prevention and education in Ottawa, Winnipeg, Grassy Narrows First Nation, Colombia and Mexico. He and his partner are raising two funny, kind, gender-aware kids in a household filled with Lego and musical instruments.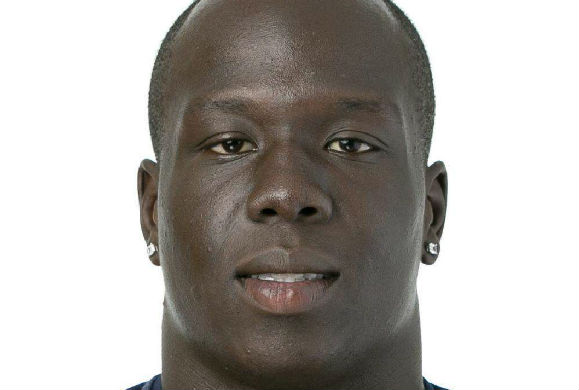 RON Omara
Ron is a graduate of St. Francis Xavier University, earning a double major in Sociology and Psychology, where he esd an advocate to end violence against women. Ron works with the Youth Community Services Immigration Organization (YOCISO) to run the Young Men Leading Change program. Ron is currently a Professional Football Athlete with the Canadian Football league, playing with the Hamilton Tiger Cats, Ottawa Redblacks and British Columbia Lions in his four season career thus far. His passions are to continue to use his achievements in sport and life to inspire young men.